It is a list that includes the former HBOS banker Peter Cummings, the former Co-op Bank finance director Barry Tootell and the former Credit Suisse First Boston trader James Archer, son of the author and Conservative peer Lord Archer – and now it includes Jes Staley, the former Barclays chief executive.
Banning someone from working in financial services is one of the ultimate sanctions that can be brought to bear by the Financial Conduct Authority (FCA). It is a draconian measure and one the regulator exercises relatively rarely.
That makes the ban imposed today on Mr Staley – who is appealing against the judgement – all the more extraordinary.
Make no mistake, this is an absolutely seismic event.
Being chief executive of one of Britain's 'big four' commercial banks – Barclays, NatWest, HSBC and Lloyds – are among the most prestigious roles UK financial services has to offer. Never before, though, has a chief executive of one of the four ended up being banned from the City.
Think about some of the great bankers of the past who have led the four, for example, Sir Brian Pitman at Lloyds or Sir Willie Purves at HSBC. The idea of them finding themselves in such circumstances, being banned from the City, is unthinkable.
The irony is that, when Mr Staley arrived at Barclays in 2015, he was seen as offering the bank stability.
The door into the Barclays CEO's office had long been a revolving one. Martin Taylor, CEO since 1994, was felled after a boardroom coup in 1998. His successor, Michael O'Neill, lasted a day in the job after failing his medical. Then came Matt Barrett, who lasted until 2004 with just a few mishaps, including telling a Commons select committee he would not allow his children to have a credit card.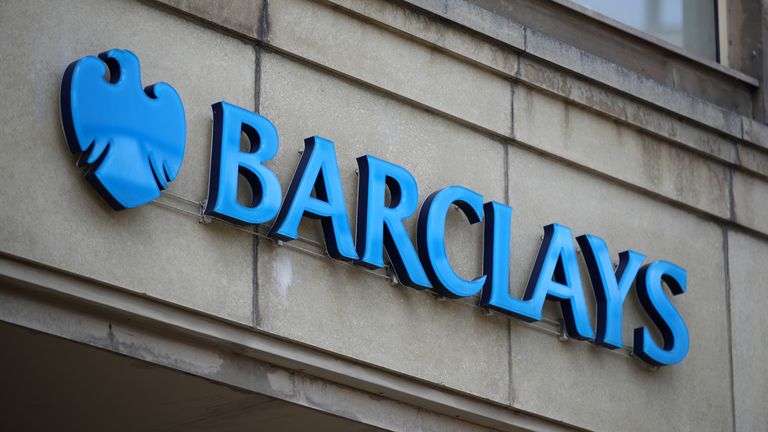 The popular Irish-Canadian's successor was less fortunate. John Varley, who lasted until 2010, was later charged – and later acquitted – with conspiracy to commit fraud over a financial crisis-era fund-raising. Bob Diamond, who succeeded him, was sacked on the orders of Mervyn King, the then Bank of England governor, over the bank's Libor-rigging.
Antony Jenkins, CEO from 2012 to 2015, was supposed to mark a change from Mr Diamond, under whom the investment bankers had reigned supreme in Barclays. The former head of the bank's relatively unsung retail operations, he was nicknamed 'Mr Nice' internally, for his efforts to rebuild the reputation of Barclays and to distance it from the legacy issues, chiefly the Libor scandal, that had laid it low.
Unfortunately for him, he fell victim to the revenge of the investment bankers, who had never trusted him.
John McFarlane, the guitar-strumming, Feng Shui-loving, chairman at the time, decided that Mr Jenkins's successor needed to be someone who understood investment banking as well as commercial and retail banking.
It was for that reason that he reached for Mr Staley, a Wall Street veteran who had spent 35 years at JPMorgan, although much of that time had been spent in the bank's asset management and private banking divisions rather than in out-and-out investment banking on trading.
Very much a 'Boston brahmin' – his grandfathers were a top retail executive and the president of Massachusetts Institute of Technology and his father the CEO of a chemicals company – Mr Staley initially made a good impression.
But he quickly blotted his copy book, being fined and censured by the regulator for trying to unmask a whistle-blower, which proved an unwanted distraction. So, too, did a long-running campaign by Edward Bramson, an activist investor, who sought unsuccessfully to get Barclays to spin off its investment banking arm.
Mr Staley finally seemed to have won the day when, in November 2021, he was forced out over his links with Jeffrey Epstein.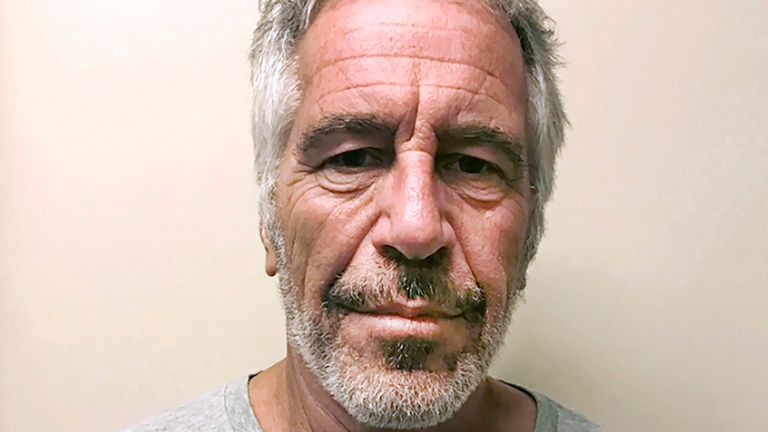 By then, evidence unearthed by the FCA and the Bank of England's Prudential Regulation Authority had revealed he was far closer to the disgraced paedophile than he had let on, with more than 1,200 emails between him and Epstein dating back to his time at JPMorgan containing mysterious phrases such as 'snow white'.
It subsequently emerged that Mr Staley had even pressed executives at JPMorgan to retain Epstein as a client even after he had been jailed for soliciting sex from a minor.
Read more from Sky News:
UK economy grew by 0.2% in August, official figures show
Energy bills may rise by £17 a year to prevent suppliers going bust
Shockingly, some of the emails – cited by the FCA today – even revealed that Mr Staley told Epstein he was in talks to take the top job at Barclays, prior to his appointment.
The ban and fine issued today is not the end of the matter.
Mr Staley has appealed against the decision – which is why the FCA today called it 'provisional' – and has taken it to the FCA's Upper Tribunal. It has overturned a number of such bans in recent years, including one in 2021 on the Scottish insurance executive Stuart Forsyth and one in 2019 against Andrew Tinney, a former chief operating officer of Barclays Wealth.
The Upper Tribunal has, in recent times, been highly critical of the FCA's high staff turnover and decision-making – while the burden of proof faced by the regulator is far heavier than that faced by Mr Staley himself.
Quite apart from his determination to clear his name, this is probably why Mr Staley – who at 66 might be forgiven for wanting to go and enjoy the riches he has accumulated in his career – is persisting with an appeal.
As for Barclays, now being steered by the low-key CS Venkatakrishnan, it probably wishes the whole thing would go away.