A star witness has given evidence at the trial of fallen crypto entrepreneur Sam Bankman-Fried – telling the court he directed her to commit fraud.
Caroline Ellison was the CEO of Alameda Research – a hedge fund linked to the doomed FTX exchange – and used to be the one-time billionaire's girlfriend.
She told the court that Alameda used $10bn (£8.14bn) of funds belonging to FTX customers to repay debts and make investments without their knowledge.
Read more: How FTX founder went from star-studded £21bn empire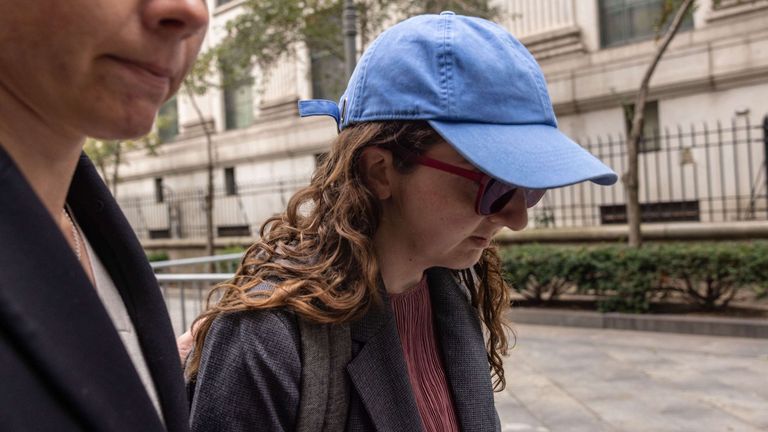 Ms Ellison, who has already entered a plea deal with prosecutors in the hope of a lesser sentence, described Bankman-Fried as a "very ambitious" young man who wanted to use his vast fortune to wield influence.
She went on to reveal that he thought he had a 5% chance of being US president one day.
During her appearance at the New York trial, Ms Ellison claimed Bankman-Fried had set up the systems that allowed customer funds to be misused.
She also alleged the 31-year-old had shared misleading information about the health of his business with lenders.
Prosecutors have accused Bankman-Fried of spending countless millions on luxury real estate and political donations, with Ms Ellison telling the court that he donated $10m (£8.14bn) to Joe Biden's presidential campaign in 2020.
FTX used to be the world's second-largest exchange, and before it suddenly collapsed last November, Bankman-Fried was worth $32bn (£26bn) on paper – rubbing shoulders with A-list celebrities and advising US politicians on how the industry should be regulated.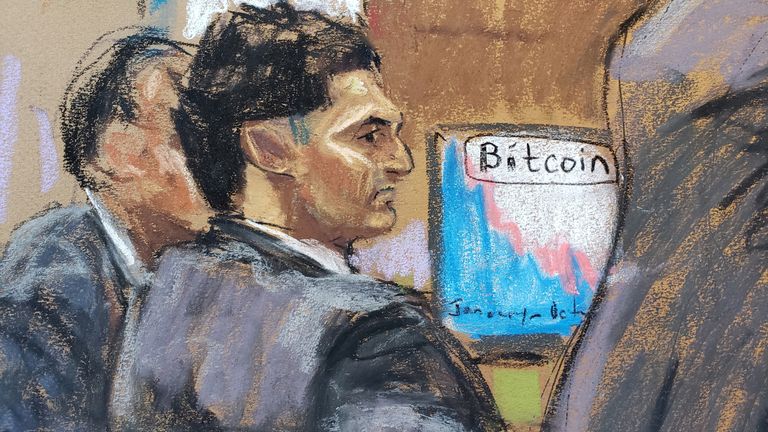 When the crisis hit, his net worth plunged by 94% in a single day – the biggest wealth collapse a billionaire has ever suffered in such a short space of time.
Bankman-Fried's lawyers have sought to argue that Ms Ellison bears some responsibility for FTX's demise – depicting him as a CEO who was spread too thin, and someone who needed to rely on senior executives to put safeguards in place.
But she poured cold water on this narrative – telling the court she always consulted him on big decisions, and always deferred to him.
"He was the person I officially reported to, he owns the company, and he was the one who set my compensation and had the ability to fire me if he wanted," she said.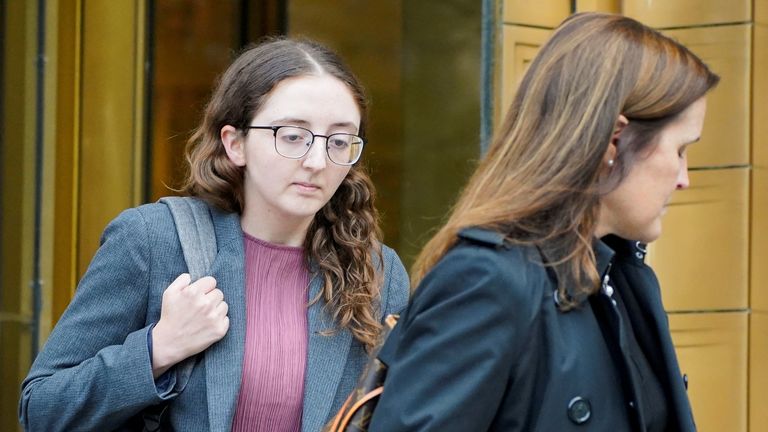 Ellison went on to reveal that she was paid a salary of $200,000 (£162,792) as Alameda's CEO, and received a £20m (£16.2m) bonus in 2021.
Bankman-Fried has pleaded not guilty to two counts of fraud and five counts of conspiracy – arguing that he never intended to steal customer funds. If convicted, he could face over 100 years behind bars.
Three members of his inner circle have pleaded guilty to fraud charges, and Ms Ellison is the second to give evidence.
The rapper, gambling and the online world

'If the jury can stay awake to hear it'
Blockworks opinion editor Molly Jane Zuckerman, who was in court, told Sky News three members of the jury fell asleep during the hearing – a sign that the complicated nature of the case may be difficult to follow.
She added: "Sam Bankman-Fried's defence has a tough task ahead, if the jury can stay awake to hear it.
"The prosecution has a heavy line-up of former FTX senior executives with cooperation deals, all fully ready to admit their guilt and take Sam along with them."
Read more:
Inside the wild world of crypto casinos
Who is Sam Bankman-Fried?
How FTX collapsed in just three days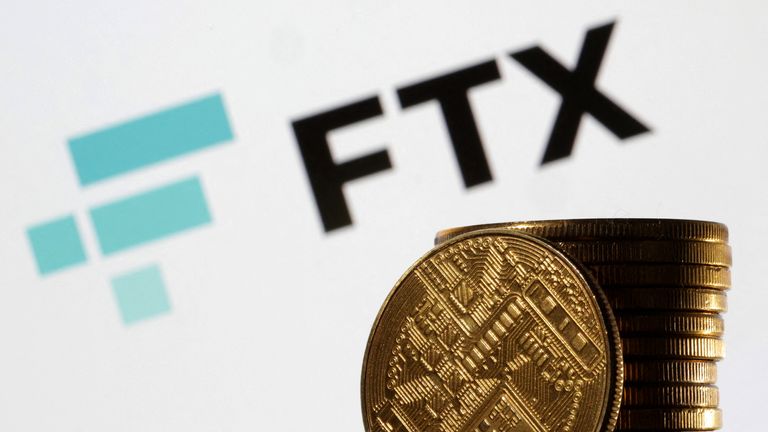 Before the trial began, Bankman-Fried shared Ms Ellison's private diary entries with The New York Times, in which the 28-year-old described being overwhelmed with work and upset about their break-up.
That led the judge to revoke his $250m (£203m) bail, and he was sent to jail for probable witness tampering.
The six-week trial continues.