Labour has been warned against being "too timid" and "limping into Number 10" by the head of its biggest donor on the eve of the party's conference in Liverpool.
Sharon Graham, the general secretary of Unite, said she wanted the party to resemble the reforming Labour government of 1945 led by Clement Attlee in the aftermath of the Second World War.
Her words come as senior figures and activists gather for the Labour's annual conference in Liverpool, where the leadership will be striving to portray the party as a government in waiting.
Ms Graham has been an outspoken critic of Sir Keir Starmer's leadership, including with regard to the party's position on strike action, but made clear that she "absolutely wants" a Labour government.
In an interview with Sky News' Sunday Morning with Trevor Phillips programme, she said she was "leader of a trade union so we're not a branch of the Labour Party".
"I run a union and my absolute fundamental job when I wake up in the morning is to deliver for working people," she said.
She said she was going to "keep Labour's feet to the fire" on issues like the renationalisation of key industries such as steel oil and gas.
Sir Keir had promised to renationalise public services including rail, mail, energy and water but has since rowed back on those pledges, citing concerns about the economy and the impact caused by COVID.
Three things to look for at Labour conference

"If it's uncomfortable for me to be raising issues like the renationalisation of energy investment in steel, oil and gas, then I'm not embarrassed by that because that's my job to do it," Ms Graham said.
"I want a Labour government that is going to make real change to people's lives. And I think at the moment Labour have been too timid.
"I want to say really clearly they need to put a better offer on the table for workers.
"There's a difference between limping into Number 10 and being actually carried in there."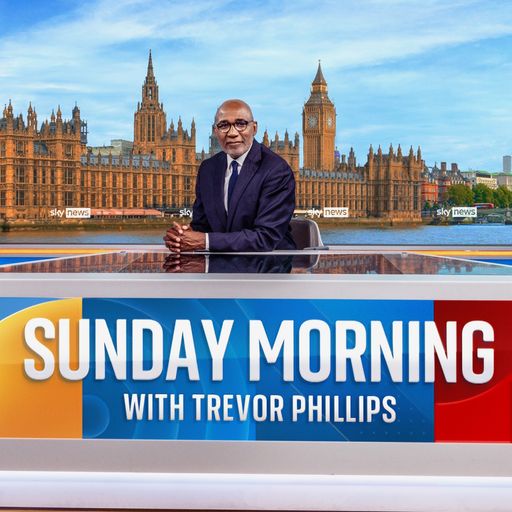 Sunday Morning with Trevor Phillips
Watch live each week on Sunday at 8:30am on Sky channel 501, Freeview 233, Virgin 602, the Sky News website and app or YouTube.
Relations with Unite have been strained ever since Sir Keir replaced Jeremy Corbyn as party leader in 2020.
Read more:
'If not them, why us?' Keir Starmer needs to give people a reason to vote Labour
Labour's victory lap in Scotland had a hint of what the SNP once enjoyed
Unite, which remains affiliated with Labour, does remain the party's largest donor, gifting it over £600,000 since the last general election.
But over half of that went to three Labour MPs, all of whom are from the left of the party and are no longer in favour with the leadership.
Click to subscribe to the Sky News Daily wherever you get your podcasts
Recently there have been questions over whether Unite would sever the historic tie with Labour, but at a recent conference in Brighton delegates overwhelmingly voted to stay associated with the party.
Ms Graham nevertheless put Labour "on notice" and said there would be "no blank cheques for Labour until we see tangible results".