Rishi Sunak's speech at the Conservative Party conference fell flat with the British public, a new poll suggests.
During his speech, the prime minister confirmed his long-rumoured decision to scrap the northern leg of HS2 between Birmingham and Manchester and announced plans to introduce some of the strictest smoking laws in the world.
New polling for Politics Hub with Sophy Ridge by Find Out Now suggested the speech went down poorly among the public – if they even bothered to tune in at all.
Politics latest: Video causes confusion about when HS2 decision was actually made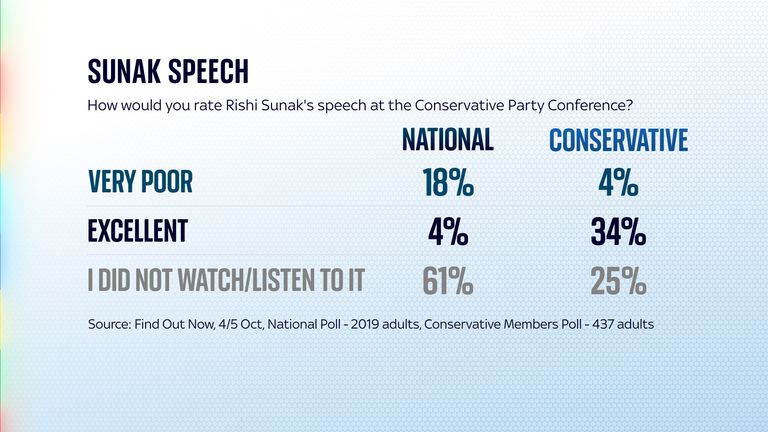 Reaction to Mr Sunak's decision to scrap HS2 beyond the West Midlands was more mixed among the public, though a majority of Conservative members said they believed it was the right decision.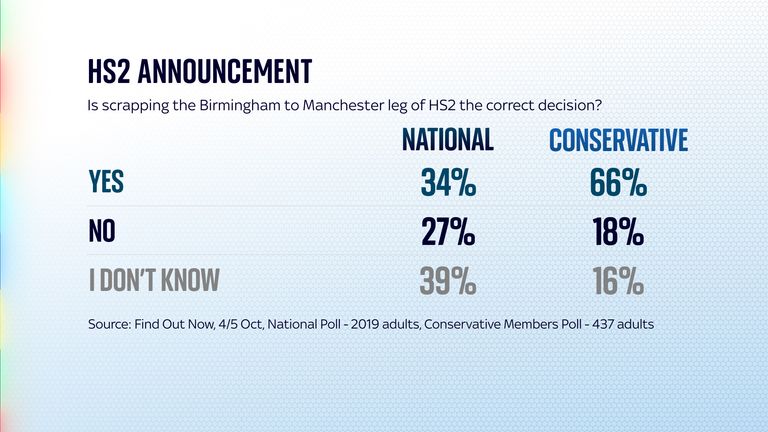 Mr Sunak's announcement of his intention to raise the legal smoking age by one year every year – meaning a 14-year-old today will never be able to buy a cigarette – garnered far more support.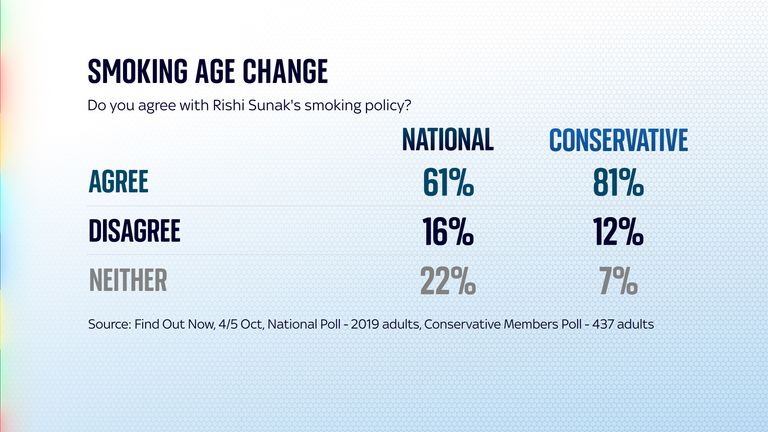 Asked to rate how well Mr Sunak was doing in his job as prime minister, the majority said they thought he was doing "badly".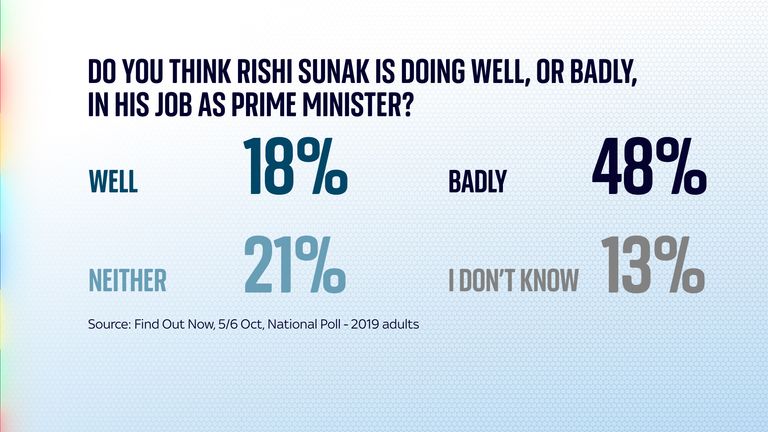 The public's feelings about the Conservative Party itself also appeared tepid.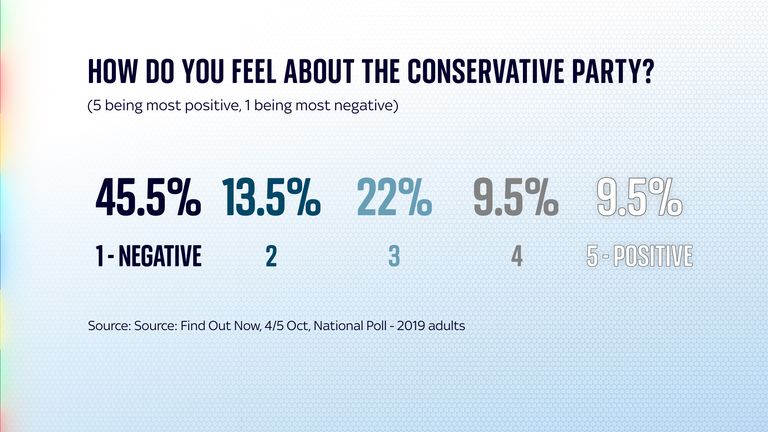 When asked who they would prefer to be Tory leader, half of Conservative members picked Mr Sunak.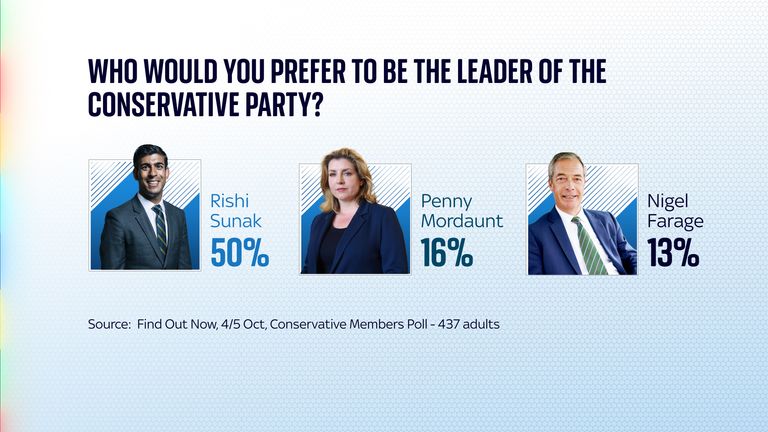 In second place behind the prime minister was Penny Mordaunt, Leader of the House of Commons and Lord President of the Privy Council, while Nigel Farage, the former UKIP and Brexit Party leader, came in third place.