Orlando Bloom will be joining the cast of Peppa Pig next year, playing a jeweller called Mr Raccoon.
The Pirates Of The Caribbean star will play Mr Raccoon the jeweller alongside his fiancee Katy Perry, who it was previously announced will be playing dressmaker Ms Leopard.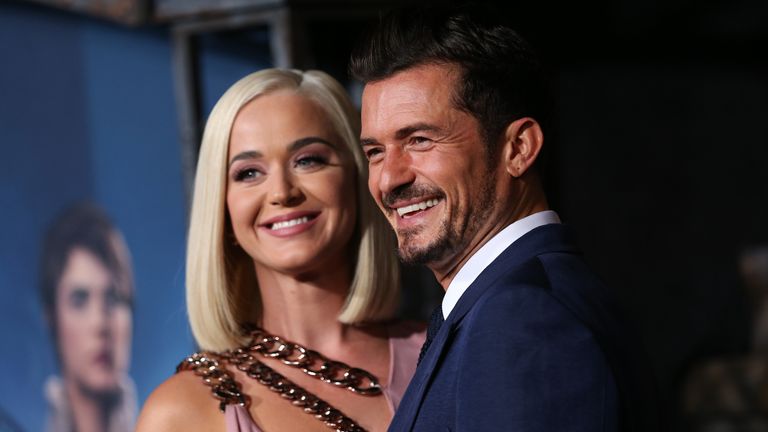 The couple, who have been engaged for four years and who share a daughter, Daisy Dove, will star in a three-part episode celebrating the show's 20th anniversary.
According to the show description, Mr Raccoon will assist Peppa and her friends with preparations for Mr Bull and Mrs Cow's nuptials.
It's the first wedding to take place on the pre-school show.
Sharing the news of Bloom's guest appearance, the show's official social media pages called it "Oinktastic news!" and clarified that both the casting and filming of the episodes had taken place ahead of the US actors and writers strikes which have held up the industry over recent months.
Olivier Dumont, the president of Peppa Pig's parent company, eOne, said it was an "honour" to have Bloom, 46 on board, adding: "Orlando is an extraordinary actor, dad and philanthropist, and we're proud to have him join the Peppa roster".
As well as his three-year-old daughter with Perry, 38, Bloom has a 12-year-old son Flynn with his ex-wife Miranda Kerr.
Peppa Pig first aired in 2004 and has been translated into more than 40 languages and broadcast in over 180 territories throughout its 10 seasons.
Read more on Sky News:
Star Wars C-3PO helmet expected to fetch £1m at auction
House from hit Netflix series Sex Education up for sale
In 2021 it was the second most in-demand cartoon in America (beaten only by SpongeBob SquarePants), with acclaimed director Quentin Tarantino hailing it "the greatest British import of this decade" the following year.
Such is its influence, that it's been blamed for the "Peppa effect" after American children began saying "mummy" instead of "mommy" and pronouncing tomato in the British way.
Last year, former British Prime minister Boris Johnson was ridiculed after enthusiastically discussing a visit to Pepper Pig World theme park in Hampshire during a speech to business leaders.
Click to subscribe to Backstage wherever you get your podcasts.
Peppa Pig follows a four-year-old pig who lives with her family – younger brother George, Mummy Pig and Daddy Pig.
Bloom's next big screen role will be quite the contrast, having recently landed the lead role in The Cut, a psychological thriller set in the world of boxing.
He will play a former professional boxer who is brought out of retirement to win back his championship title, but spirals out of control due to his gruelling training regime.
Peppa Pig Wedding Party Special will premiere in spring 2024.