A convicted murderer who broke out of prison by "crab-walking" over the walls has been caught after a nearly two-week-long manhunt.
Danelo Cavalcante broke out of Chester County Prison in Pennsylvania on 31 August.
CCTV showed the 34-year-old stretching himself between a pair of parallel walls from the prison's recreation yard in order to climb them.
He then crossed over razor wire and ran across a roof, making it undetected past a prison guard in a rooftop watchtower to complete his escape.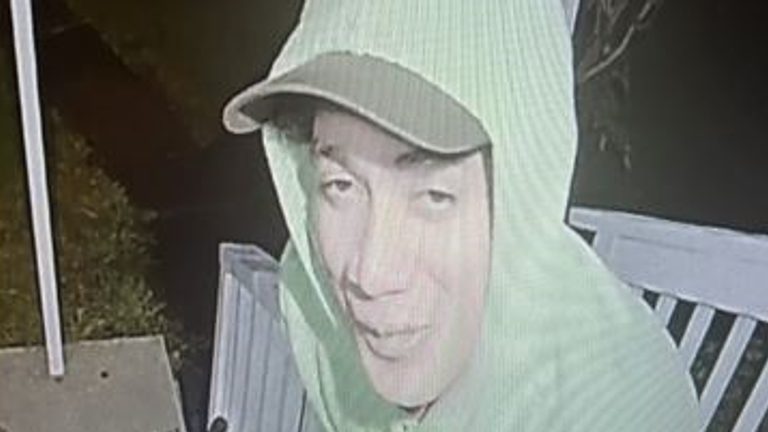 His escape went undetected for more than an hour until guards took a head count.
Hundreds of state and local police along with federal agents were involved in the search for Cavalcante.
On Wednesday, a law enforcement source told NBC News that the convicted killer had been caught.
Read more from Sky News:
Man bitten on the head by bear in his garage
Former pastor charged with murder of girl in Pennsylvania
"I'm proud to announce the subject is in custody. Repeating, subject is in custody," a Chester County official announced in a broadcast radio call on Wednesday morning.
His capture comes a day after police set up a fortified perimeter following sightings of Cavalcante in the South Coventry Township area on Monday evening.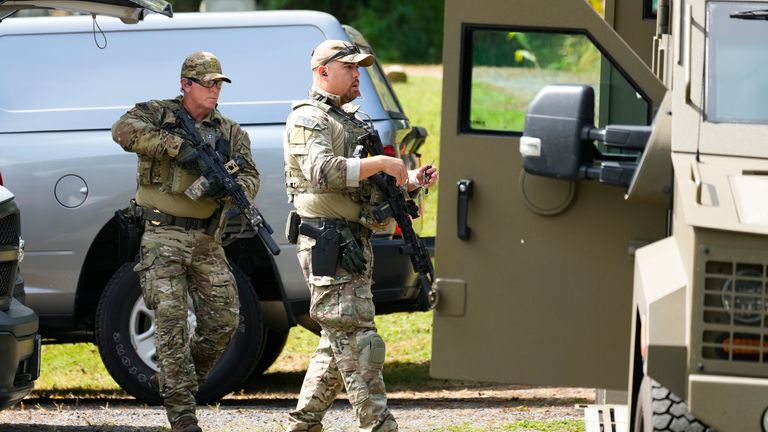 US authorities said he was shot at by a homeowner who found him in his garage stealing a rifle.
Cavalcante was convicted on 16 August of the murder of a 33-year-old former girlfriend.
He was sentenced to life in prison without the possibility of parole for the stabbing.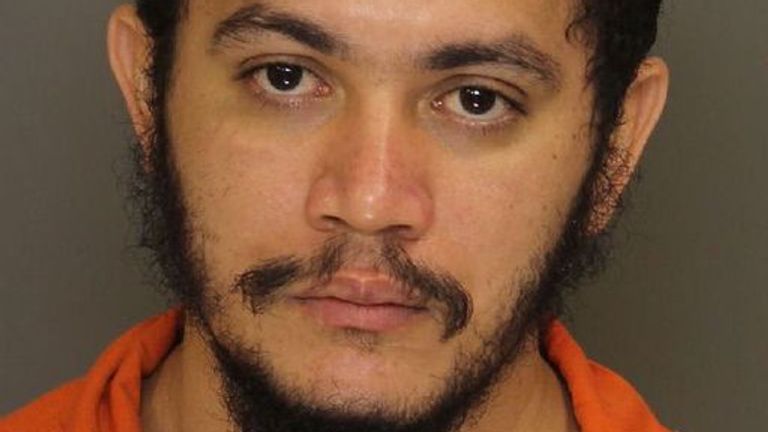 Cavalcante is also wanted in his native Brazil, where he is accused of "double qualified homicide" in the 2017 killing of Valter Junior Moreira dos Reis in the municipality of Figueiropolis, over a debt the victim owed him for repairing a vehicle.
He was being held in Chester County Prison while awaiting transfer to a state prison to serve his life sentence.
A county spokesperson said an 18-year veteran guard who missed spotting Cavalcante's escape has since been fired.
The guard, who has not been identified, had a cellphone in the tower, a violation of Chester County Prison policy, according to the county representative.