From Luther and The Affair, through to His Dark Materials, actress Ruth Wilson has become the go-to actress when it comes to playing some of modern TV and film's most complex characters.
Rather than play it safe, the actress says she likes the idea that viewers who watch her work will be "triggered".
"It wouldn't be as interesting for me to just take on pure entertainment," she told Sky News.
"I kind of want people to be triggered. I mean, everyone is like 'don't trigger people'. No, no, no, just let them be triggered. That's the point of art to me, you know, feel something, be made to think, be made to feel."
Her latest TV venture, The Woman In The Wall, certainly packs that emotional punch, but it also goes to great lengths to ensure it is a story told with authenticity and sensitivity.
Unconventional and unsettling, the gothic thriller is set against the backdrop of one of the most traumatic and formative scandals in the modern Irish state, the Magdalene Laundries.
Exploring the psychological effects of the horrific abuse suffered by many thousands of Irish women and girls in state-funded, church-run homes, Wilson plays Lorna Brady – still haunted by her time in one – who wakes one morning to find a corpse in her house.
Suffering from extreme bouts of sleepwalking, she then has to work out who the body is and whether she might be responsible for the apparent murder.
"This character is so brilliantly unusual but deeply human," Wilson explains. "She is someone that is a survivor but she has these deep repressed memories that come out in sleepwalking.
"It was a great device… a way of dealing with trauma in a creative, unusual way. She's treated as an outsider by the community because of what she's gone through… but that gives her power in some ways."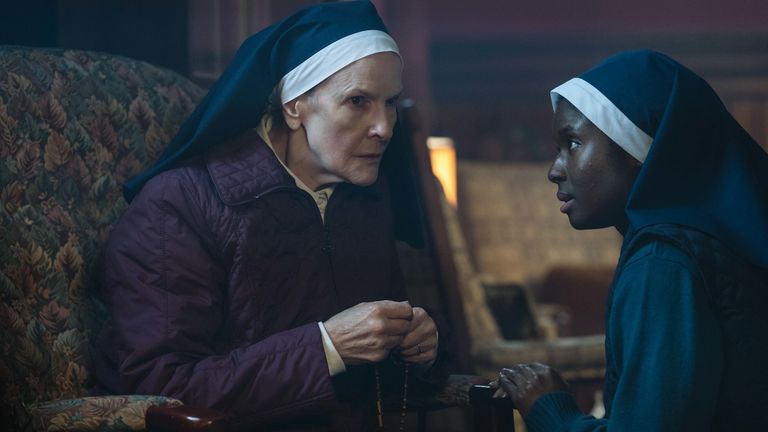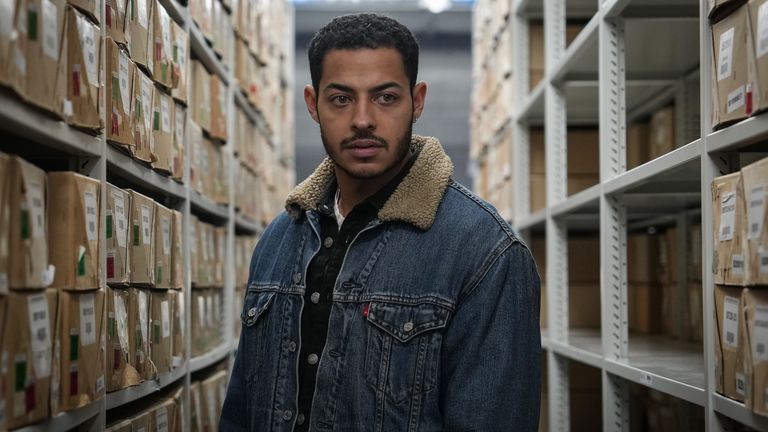 Survivors talk openly about suffering trauma
While the genre-mixing drama is surreal, strange and, at times, even funny, writer Joe Murtagh says he went to great lengths "to make sure we were never ever veering towards exploitation".
"Paramount was authenticity and sensitivity… when we felt confident enough, we began speaking to survivors."
Survivors of the homes talk openly about suffering trauma to this day.
From at least 1922 through to 1996, about 10,000 so-called "troubled" women – including unmarried mothers and abuse victims – were imprisoned against their will in what were essentially religious workhouses, any children taken away from them.
"The first Mission Impossible was released when the last mother and baby home was closed, that's how recent it is," Wilson explains.
"More people [outside of Ireland] need to know about it… and drama is the best way of getting stories out there."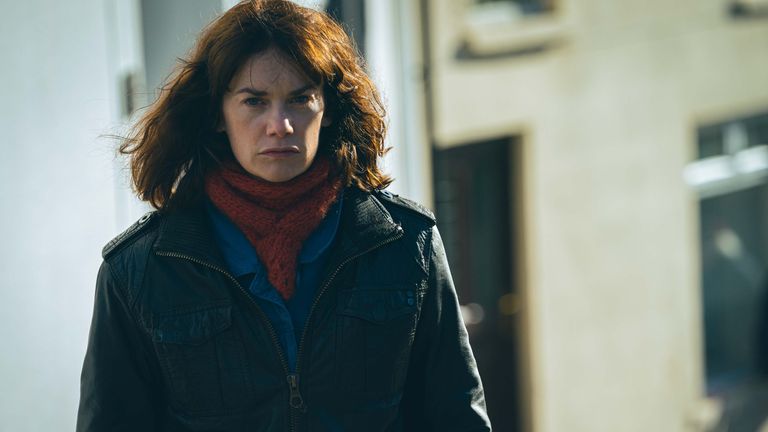 'I left because I missed boys!'
Around the same time in England, Wilson herself was being educated at a Catholic school for girls.
"It was a great education," Wilson admits, before joking: "I left because I missed boys!
"While for some women in Ireland it was a different story…"
Wilson hopes the drama is a means to help people understand the horrific abuse many thousands of women are still processing.
"Hopefully it never happens again. That's the only way you stop it from happening again, telling these stories in the first place."
The Woman In The Wall is on BBC One and iPlayer at 9:05pm on Sunday 27 August.