A drug dealer and his former girlfriend have been jailed for murdering a father-of-two who was shot in the face and had acid poured on his body.
Michael Hillier tracked down Liam Smith and waited outside his home in Wigan for nearly 10 hours before the attack.
The 39-year-old plotted the assault over a 10-month period with his then girlfriend Rachel Fulstow, 37, who had claimed 38-year-old Mr Smith had raped her after a Tinder date.
Hillier, from Sheffield, has been sentenced to life in prison with a minimum of 33 years in jail after being found unanimously guilty of murder following a six-week trial at Minshull Street Crown Court in Manchester.
Fulstow will also face life behind bars, with a minimum term of 30 years, plus 18 months for perverting the course of justice, after being found guilty of murder and one charge of perverting the course of justice, after lying to police.
The judge called this a "brutal and cold-blooded murder" and said the pair decided "to exact your own vengeance. The two of you decided to act as judge, jury and executioner".
The judge added: "You showed no remorse whatsoever."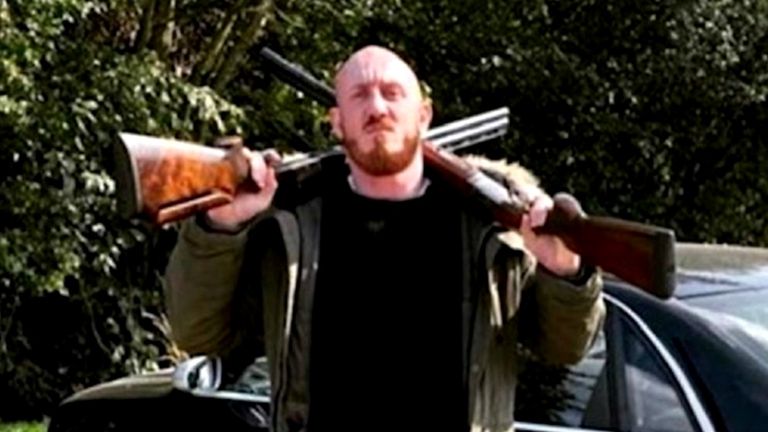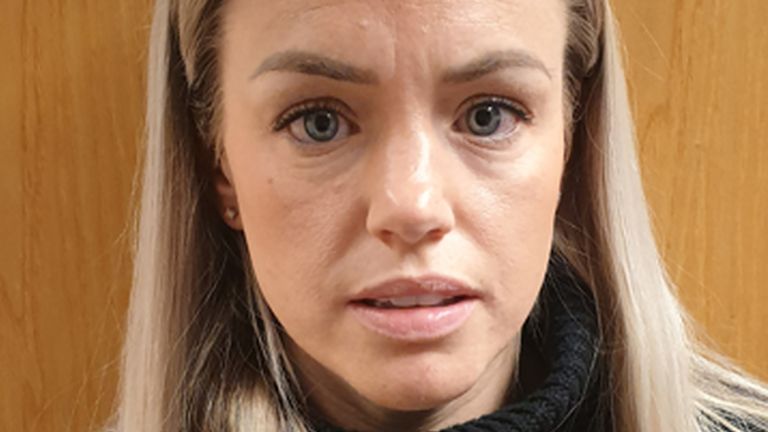 Killers went on holiday after brutal murder
During the trial, the court heard Mr Smith was lured out of his house at about 6.40pm on 24 November 2022 by Hillier, who shot him in the face before pouring acid onto his face and body, followed by soda crystals.
The couple then went on a two-week holiday to Jamaica just days after the killing.
When the former lovers returned home, Hillier was arrested and Fulstow was initially treated as a witness.
Police later arrested her as a suspect after she was found to have lied during interviews.
Fulstow's phone showed she had made internet searches into Mr Smith's electrical company and Mitsubishi Shogun cars, like the one used by Hillier and later burned out after the murder.
On the morning of the killing, she also checked the weather in Wigan.
Mr Smith's family shouted "yes" and "thank you so much" before sobbing and hugging as the jury found both defendants guilty of murder on Wednesday.
Read more from Sky News:
Ex-Met officer jailed for raping colleague and teen
Man and woman arrested after baby found dead
Prisoners behind bars serving same sentence as Letby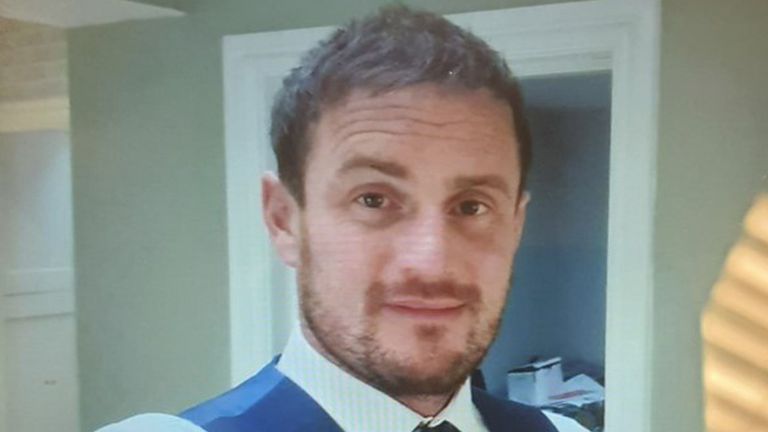 Former couple turned on each other during trial
Hillier, who was handcuffed in the dock, stared over at his former partner as the verdicts were returned.
The trial heard conflicting accounts from the former couple, who turned on each other with different versions of events.
Fulstow had met Mr Smith on a date in York in 2019, the court was told. She said they had "non-consensual sex" at a hotel in the city.
But Fulstow did not describe what happened as rape, she told the trial, and did not report it to the police.
The court heard she went for lunch with Mr Smith the day after the one-night stand.
She began dating Hillier two years later in 2021.
Fulstow said he could be verbally abusive and unpredictable and was not happy she had a one-night stand with Mr Smith.
Hillier, who told the court he was a drug dealer involved in producing and distributing cannabis on a large scale, said he and Fulstow had both planned the attack on Mr Smith.
He claimed Fulstow told him she had been "graphically raped" by Mr Smith.
Hillier, who had admitted manslaughter but denied murder, told the jury: "We decided jointly between the two of us that we would deal with the matter ourselves and seek justice ourselves and go down the vigilante route."
Fulstow, an international travel and tourism management graduate from Leeds Met University, said she was "petrified" to go to the police about her boyfriend.
She told the court the first she knew of the attack on Mr Smith was when Hillier turned up at her house the following morning and told her.