Lucy Letby will die in prison after murdering seven babies and attempting to murder six others while working on a hospital's neonatal unit.
The judge imposed a whole-life order, meaning she will spend the rest of her life in prison unless under very exceptional circumstances.
Letby, 33, did not appear in court for her sentencing.
Mr Justice Goss told Manchester Crown Court: "There was premeditation, calculation and cunning in your actions."
He said Letby "relished" being in the intensive care unit where she took an interest in "uncommon" complications and targeted twins and triplets.
Live from court: 'Sadistic' Letby refusing to leave cells – latest updates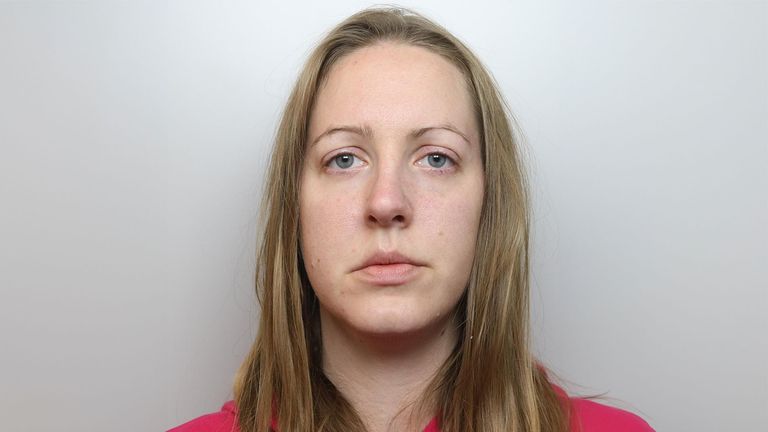 Letby – who was in her mid-20s and working at the Countess of Chester Hospital at the time of the murders between June 2015 and June 2016 – is the UK's most prolific child killer of modern times.
"The impact of your crimes has been immense," the judge said, adding "lifelong harm" had been caused after Letby targeted babies whose lives were cut short "almost as soon as they began".
"Loving parents have been robbed of their cherished children," he added. "You have caused deep psychological trauma."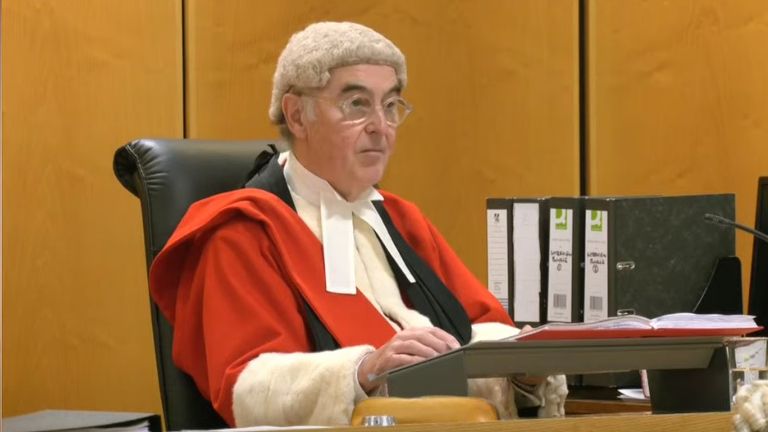 This morning, the mother of a baby murdered by the nurse said her experience in hospital was "like something out of a horror story" as the families revealed their heartbreak in court.
The mother of premature baby Child D said the funeral was held the day before her due date, and the newborn's organs could not be donated because a post-mortem had to be performed.
Another woman whose two children E and F were attacked by Letby said they were born after painful rounds of IVF. "No children in the world were more wanted than them," she added.
Letby sentencing: PM looking at changing law

Mr Justice Goss said in his remarks: "You acted in a way that was completely contrary to the normal human instincts of nurturing and caring for babies and in gross breach of the trust that all citizens place in those who work in the medical and caring professions.
"The babies you harmed were born prematurely and some were at risk of not surviving but in each case you deliberately harmed them, intending to kill them."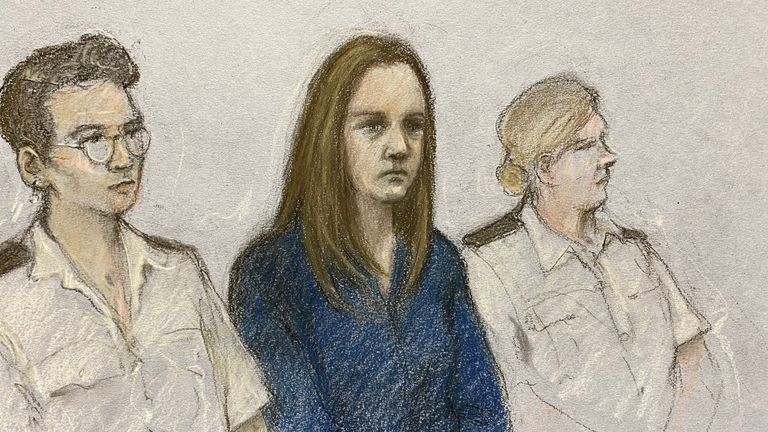 He said Letby took opportunities to harm babies while staff were on breaks. "You knew the last thing anyone working in the unit would or did think was that someone caring for the babies was deliberately harming them."
Letby had been found guilty by a series of partial verdicts, delivered several days apart, with the judge issuing reporting restrictions until the end of the trial.
Among the guilty verdicts, Letby was convicted of six counts of attempted murder, including two involving the same infant.