Hadrian's Wall was damaged when the world-famous Sycamore Gap tree was felled in Northumberland last week, investigators have said. 
The tree, believed to be about 300 years old, was cut down overnight between Wednesday and Thursday last week, in what detectives have called a "deliberate act of vandalism".
Northumbria Police arrested a man in his 60s and a 16-year-old boy in connection with the incident. Both have been released on bail.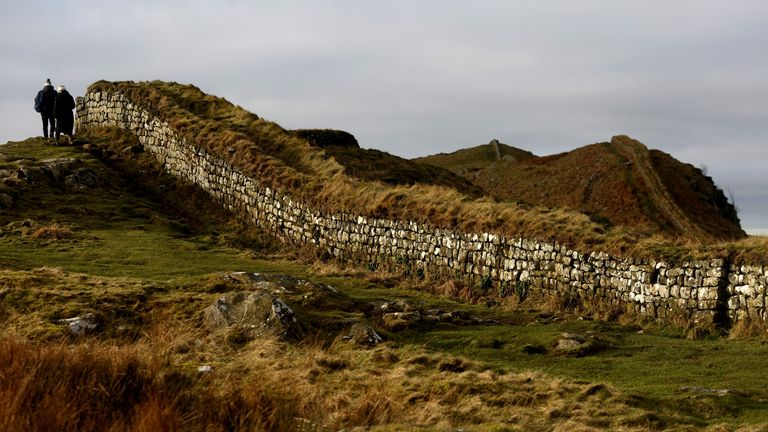 Preservation body Historic England has since found early signs that the wall, which is almost 2,000 years old and stands next to the sycamore, sustained "some damage".
A Historic England statement said: "We visited Sycamore Gap on Friday for a preliminary inspection.
"Whilst we identified that Hadrian's Wall has sustained some damage, we have not been able to access the site to carry out a full investigation so a further archaeological appraisal will take place once the site is considered safe.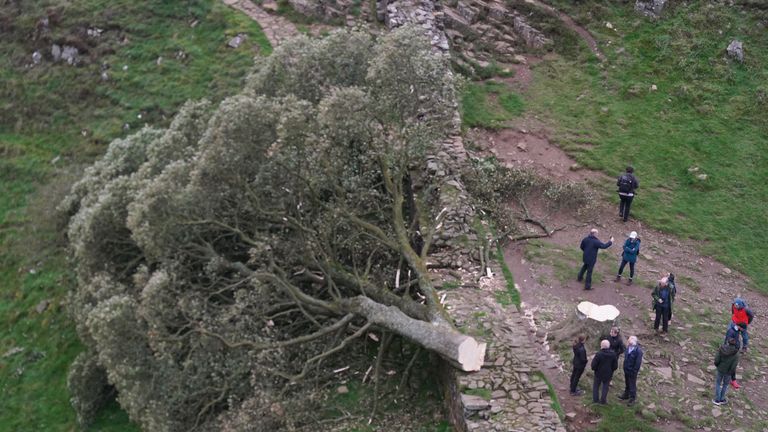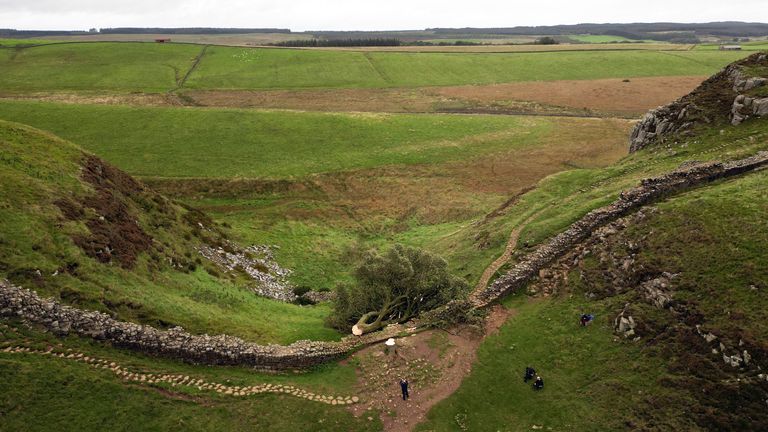 "As the government's heritage adviser, we are involved because Hadrian's Wall is protected as a scheduled monument.
"We appreciate how strongly people feel about the loss of the tree, and its impact on this special historic landscape, and will continue to work closely with key partners as this progresses."
The wall, built by the Roman army on the orders of emperor Hadrian, has UNESCO World Heritage status.
Read more: Could the tree at Sycamore Gap be saved – and why is it so famous?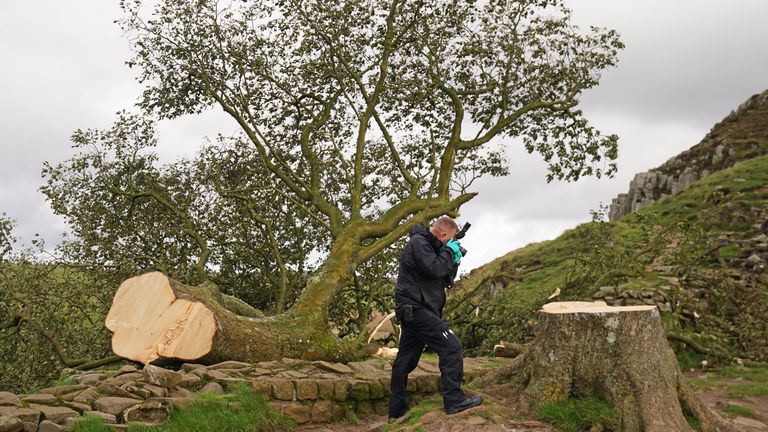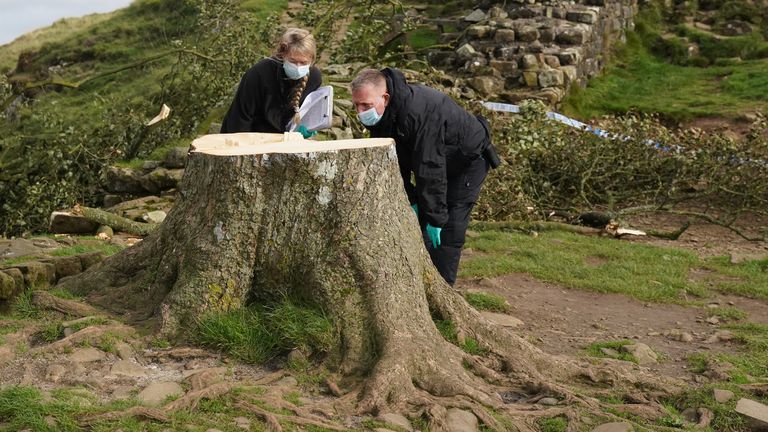 The sycamore was looked after by Northumberland National Park Authority and the National Trust.
It was among the UK's most-photographed trees and was made famous in a scene in Kevin Costner's 1991 film Robin Hood: Prince Of Thieves.