The UK's small music venues are experiencing a "full-blown crisis" – with many forced to close over the last year, a music charity has said.
The Music Venue Trust says the future of "world-beating" artists is under threat and has asked the chancellor for an extension of the 75% business rates relief introduced in April this year. It is due to come to an end in March 2024.
In an open letter to Jeremy Hunt, the charity said: "The grassroots music sector is in the middle of a full-blown crisis.
"One hundred and twenty-five venues have shut their doors for live music in the last 12 months, 15.7% of all such spaces in the UK.
"It represents the loss of 4,000 jobs, 14,250 events, 193,230 performance opportunities, £9 million of income for musicians, and £59 million in lost direct economic activity."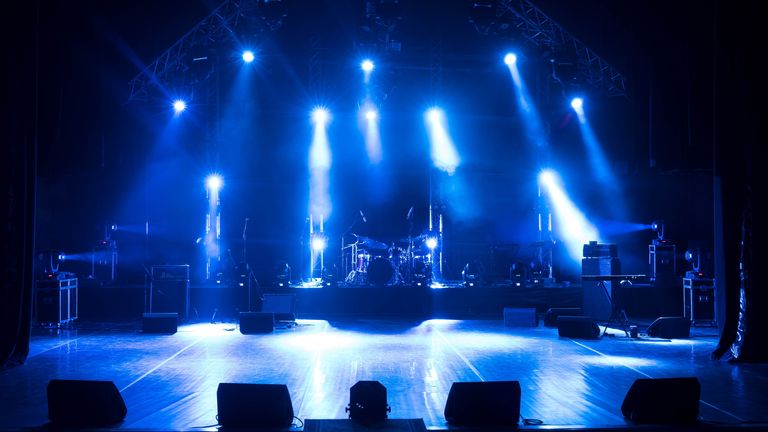 Calling the closures "an immediate economic, social, and cultural blow" to local communities, they said the now dark venues had been "treasured places that bond our communities together, foster pride in the places we live, drive creativity and create aspiration".
The UK music industry brings billions of pounds into the economy, attracting both domestic and international tourists to live events.
Earlier this year, Culture secretary Lucy Frazer announced an additional £5m investment into Arts Council England' Supporting Grassroots Live Music fund, in recognition of the importance of its role to both boost the country's economy as well as its soft power.
In January 2020, the then Chancellor Rishi Sunak introduced a special 50% business rates relief for grassroots music venues.
This was then extended to 100% during the COVID pandemic, and finally reduced to 75% in the post-pandemic economic climate.
The charity says removing the 75% rate would increase costs to the sector by £15m. They say the sector returned a profit margin amounting to just £1million in cash terms last year.
Warning that the removal of the 75% rate would "plunge the entire grassroots sector into the red," they warned more venues would close as a result.
Click to subscribe to Backstage wherever you get your podcasts
The open letter to Mr Hunt concludes with a heartfelt plea: "Artists will have nowhere to start their careers. The UK risks producing fewer world-beating artists as a direct result of the decision you make on this issue in your Autumn Statement.
"You have said you don't have the economic conditions to consider tax cuts. Grassroots Music Venues don't have the economic conditions to allow tax rises."
The Music Venue Trust – which represents more than 900 grassroots music venues across the UK – has previously voiced concerns that emerging artists with the potential to be the next Ed Sheeran or Adele – both of whom started out playing in grassroots venues – could find their careers cut off at ground level, never realising their full potential.