An "extremely risky" rescue effort is under way to save six children and two teachers who are trapped in a chairlift dangling 274m (900ft) over a canyon in Pakistan.
Emergency workers using a helicopter are attempting to free the eight people, who have been stuck high in the air after a cable snapped on Tuesday.
Spanning a river and connecting villages in Battagram district in Khyber Pakhtunkhwa province, the chairlift is used by local villagers to shorten the distance to nearby schools, government offices and other businesses.
The children had been using the chairlift to get to school but have been stranded since 7am local time (3am UK).
Taimoor Khan, a spokesman for the disaster management authority, said a helicopter was dispatched to the site on orders by the prime minister to try and pluck the eight out of the chairlift.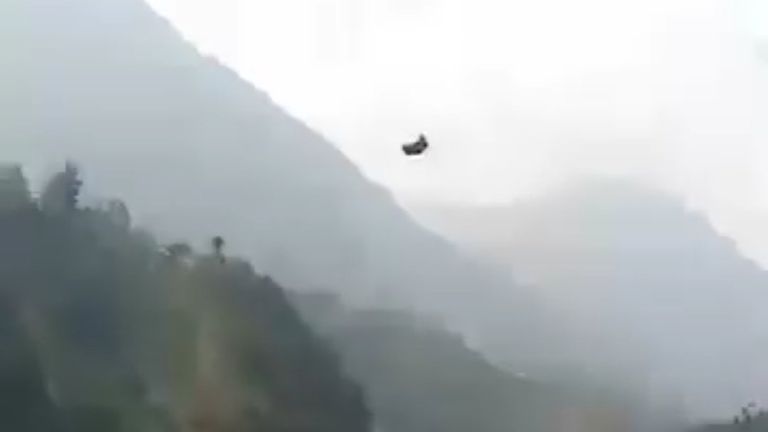 Pakistan's National Disaster Management Authority said in a statement that a cable had broken in the lift service and two
army helicopters had been dispatched for a rescue operation after attempts at fixing the fault had been unsuccessful.
One security official, speaking on condition of anonymity, said special services troops, trained in sling operations, are involved in this "extremely dangerous and risky operation".
A picture of the chairlift shows the compartment suspended high over the canyon, listing significantly to one side.
A rescue official said one child fainted "due to heat and fear".
Two army helicopters have been dispatched to the scene but the rescue mission is complicated due to gusty winds in the
area and the fact the helicopters' rotor blades risk further destabilising the lift, he said.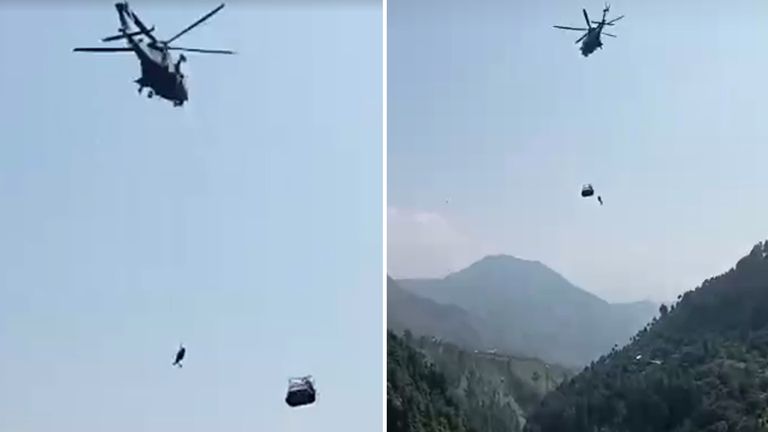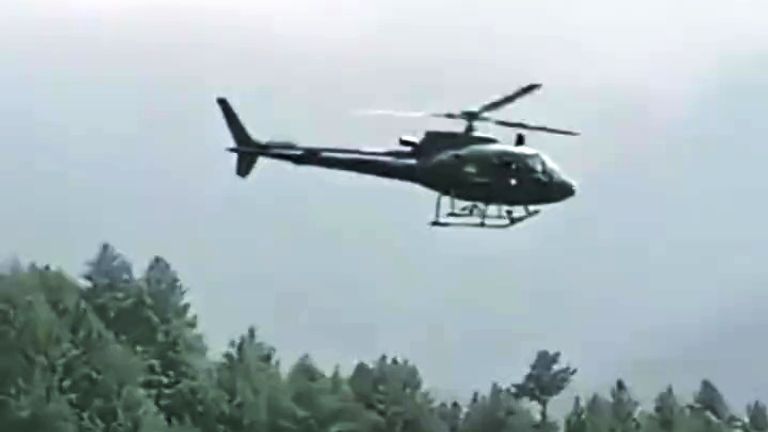 The incident comes several years after ten people were killed when a cable car lift installed by local villagers in the popular mountain resort of Murree broke and fell into a ravine hundreds of feet deep in 2017.