Matt Hancock has denounced what he said was a "massive betrayal and breach of trust" following the leaking of lockdown WhatsApp messages.
The exchanges were published in The Daily Telegraph after he shared them with journalist Isabel Oakeshott, who worked with the former health secretary on his Pandemic Diaries book.
In a lengthy statement, Mr Hancock denied sending a "menacing message" to Ms Oakeshott after the publication of the first stories on Wednesday – a claim she made last night as she defended breaking a non-disclosure agreement (NDA) to leak the messages.
Politics live: Government 'considered ordering death of all pet cats'
The MP said: "I am hugely disappointed and sad at the massive betrayal and breach of trust by Isabel Oakeshott. I am also sorry for the impact on the very many people – political colleagues, civil servants and friends – who worked hard with me to get through the pandemic and save lives.
"There is absolutely no public interest case for this huge breach. All the materials for the book have already been made available to the inquiry, which is the right, and only, place for everything to be considered properly and the right lessons to be learned. As we have seen, releasing them in this way gives a partial, biased account to suit an anti-lockdown agenda."
Last night, Ms Oakeshott insisted she gave messages to The Telegraph because of the "overwhelming" public interest and it was not about attacking the former health secretary.
She also claimed she received a "menacing message" from Mr Hancock when he found out about what she had done – but Mr Hancock said "this is wrong".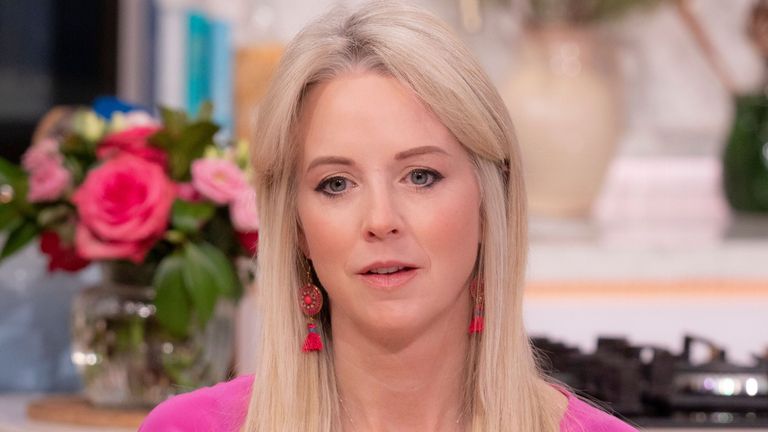 He said: "Last night, I was accused of sending menacing messages to Isabel. This is also wrong. When I heard confused rumours of a publication late on Tuesday night, I called and messaged Isabel to ask her if she had 'any clues' about it, and got no response. When I then saw what she'd done, I messaged to say it was 'a big mistake'. Nothing more."
He said he would not be commenting further on any stories "or false allegations that Isabel will make".
Read more:
The key exchanges
'I broke NDA, but it wasn't personal'
"I will respond to the substance in the appropriate place, at the inquiry, so that we can properly learn all the lessons based on a full and objective understanding of what happened in the pandemic, and why," he said.
The first story from the tranche of messages broke in The Telegraph, alleging the former health secretary had rejected testing advice on care homes and expressed concern it could get in the way of meeting his targets.
Matt Hancock has denied claims that he ignored COVID-19 testing advice for care home residents while he was health secretary

The MP strongly denied the "distorted account", with a spokesman claiming the conversations had been "spun to fit an anti-lockdown agenda".
Last night, new messages were published which appear to show a clash between Mr Hancock and former education secretary Sir Gavin Williamson over school closures, with the latter accused of saying teachers were looking for an "excuse" not to work during the pandemic.
'Ridiculous defence'
Reacting to the latest statement from Mr Hancock, Ms Oakeshott told TalkTV: "What a ridiculous defence. For someone who's as intelligent as Matt Hancock to issue a statement saying there is no public interest in these revelations is patently absurd. And he knows that very well."
She also said anyone "who thinks I did this for money must be utterly insane", telling the BBC: "This is about the millions of people, every one of us in this country that were adversely affected by the catastrophic decisions to lock down this country repeatedly, often on the flimsiest of evidence for political reasons."
Analysis: Explosive messages lay bare political handling of the pandemic
Ms Oakeshott, a known lockdown-sceptic, has insisted breaking her NDA to expose the messages was "in the public interest" as it could be "a decade" before the official inquiry into COVID reports back.
In her first interview after the messages were published, she said: "The public interest is overwhelming. Whenever you break a big story which is in the national interest… it can be a rocky road, it can be a bumpy ride.
"I know I am going to get a few knocks over this [but] I am prepared to do this because I think the national interest is so utterly compelling."
The journalist added: "This for me is not a personal thing about Matt Hancock."
The chair of the COVID inquiry, Lady Hallett, insisted it would "not drag on for decades" and "there will be no whitewash".